Newsletter – October 2016
Halloween is Coming!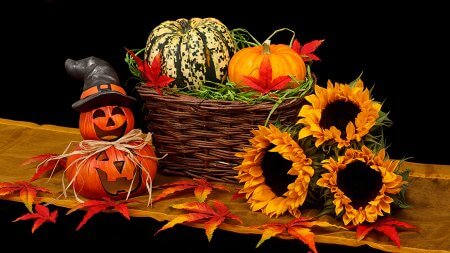 With the holidays coming up Country Cousin wants everyone to know that we are excited to see all the decorations going up. It's starting to look fun and spooky in the community! Please remember that after the festivities to take the decorations down in a timely manner and make way for the winter celebration decorations!
Halloween is on a Monday this year. The recommended Trick or Treat hours in the City of Novi are from 6 pm – 8 pm. There is no trash delay with this holiday. Please be extra careful of the little ones as you are driving thru the community.
---
S'Mores Family Fun Run!
Saturday, October 15 | 5:30 pm – 8:30 pm
$9 Per Person | Lakeshore Park in Novi
Join us for a One Mile Family Fun Run that will be followed by S'Mores, Live Music, Hayrides and more! Check out cityofnovi.org for more information!
---
Leaves! It's that time again!
Please make sure that you pick up your leaves in a timely manner. If you are need of a fall time service company please call the office, we have a list of people ready to help out! Please use the paper bags. Large sticks may be put out at the edge of your driveway for pick up. If you need a trim, call the office to be added to our running list.
---
Country Cousin Cookbook
We've received several requests for a collection of recipes from you the residents! Pull out your best whether it be your famous chocolate cake, incredible salad or a crockpot special delight we'd love to have it to share. Submit the recipes to the Country Cousin office. No need for them to be typed as they will be transferred into book form. We will also be taking suggestions for the name of the book!
Monday Matinee
October 17 | 1 pm – 3:30 pm
This month's free movie with popcorn and refreshments is called "45 Years." If you need help finding a ride to Meadowbrook Activity Center please call the Country Cousin office for assistance!
---
Painting in the Park
October 27 | 4 pm – 6 pm
Monthly step by step painting classes will be held at the Country Cousin Office thru December. All supplies will be provided to you. This month is an 8×12 canvas that you will take home at the end of class. The cost is $20 paid in cash with the funds going to supplies and the remaining funds going to a family in need fund for the upcoming holiday season. Sign up sheet and picture are located at the front office.
---
Special Thanks to the Feed The Need Program and the hard working volunteers that made a special impact on the Country Cousin Community. You've been great and we look forward to seeing you next summer!