Newsletter – September 2016
First Annual Country Cousin Friends & Family Picnic
Saturday, September 24 | 26868 Gornada St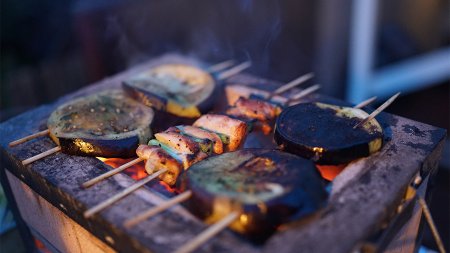 We are excited to announce the First Annual Country Cousin Friends and Family Picnic. All residents are invited to join together for food and fellowship. Hot dogs, hamburgers, chips and refreshments will be provided. Feel free to bring a salad type dish or dessert to pass. A sign up sheet will be located at the office. Please drop food items off at the picnic by 11:30. If you have a cooler to donate for the day we would also appreciate that! There will be children's activities, games for all ages, music and more! We are excited for the positive direction that Country Cousin is moving towards and want to celebrate together. If you are new to the community or maybe you don't know many people in the park this is a great opportunity to make new friends! If you have any questions or you would like to volunteer please contact Laura at the Country Cousin office.
No alcoholic beverages will be permitted.
---
Painting in the Park
Friday, September 30th | 4 – 6 pm
Come join us for our step by step painting classes located at the Country Cousin Office. A resident sign up sheet and a picture of the painting are located at the front office. There are 5 slots available for this painting session. All supplies will be provided to you including a 16×20 canvas that you will take home at the end of class. No level of artistic knowledge is needed! Just come and have fun creating your own unique masterpiece! The cost is $30 paid in cash with the funds going to supplies and a family in need fund for the upcoming holiday season. Payment is due at the time of the class. Arrive 15 minutes early.
---
Monday Movie Matinee – "Eddie The Eagle"
September 19 | 1 – 3:30 pm
Watch Eddie the Eagle on the big screen at Meadowbrook Activity Center in Novi. Need a lift? Call the Country Cousin office and we will set that up for you! This month's movie is inspired by true events, Eddie the Eagle is a feel-good story about Michael "Eddie" Edwards an unlikely but courageous British ski-jumper. Eddie takes on the establishment and wins the hearts
of sports fans around the world by making an improbable and historic showing at the 1988 Calgary Winter Olympics.
---
Community Reminders
The speed Limit in the community is 15 mph
We ask that you please continue to drive slowly, safely & quietly through the neighborhood.
Pet Information
All Pets must be registered with the office. Please bring in proof of rabies immunization and license information. We appreciate your
continued cooperation in keeping Country Cousin a safe and happy place to live.